Martin + Colin, P.C., is a successful Westchester County New York law firm representing clients throughout greater New York. Contact Us at (914) 771 7711
We are trial attorneys for personal injury, car accident and negligence claims. Legal matters include: medical malpractice cases; bodily injury, bus, truck and tractor trailer accident claims; criminal defense; civil rights, false arrest and discrimination claims; real estate transactions and commercial litigation; assistance with business and employment matters; estate litigation; as well as matrimonial and family law issues. Call Us Now at (914) 771 7711
Accident Lawyers at Martin + Colin, P.C. in White Plains – Handle Accident Claims, Negligence, Personal Injury and Workplace Accident Cases. Call (914) 771 7711
If you've been charged with any crime, Martin + Colin, P.C. can provide you with experienced legal representation and defend you from criminal prosecution.  Call (914) 771 7711
If you were injured as a result of medical malpractice, our experienced attorneys at Martin + Colin, P.C. can help you get the compensation you deserve. We are assisted by doctors.  Call (914) 771 7711
What Our Clients are Saying
"William Martin represented my mother in a personal injury case. Bill made the experience as easy as possible. They had great advice on how to proceed and made things much easier for my mother. They kept communicating with us through out our case. If I had any questions they were very easy to get ahold of and help me out. I was very happy with the outcome. A Big 'Thank you' to Bill Martin and his team."
White Plains, New York
I am very pleased with the service and outcome of my personal injury case. Mr. Martin and his associates were very professional and in the same manner very compassionate, helpful and understanding. On many occasions, they exceeded my expectations. I was well informed and properly advised every step of the way and I was very happy to have the matter settled to my satisfaction in a reasonable amount of time.
Bronx, New York
Our Portfolio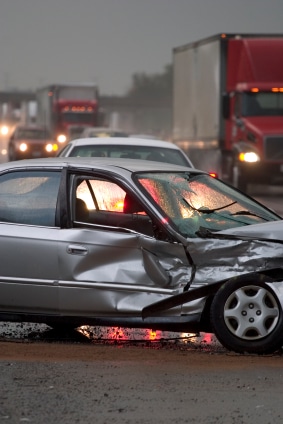 About Us
Martin + Colin, P.C. handles accident claims, negligence, workplace accident and personal injury cases. If you or a member of your family has been hurt in an accident due to the negligence of another person or entity, the personal injury attorneys at Martin + Colin, P. C. can help.  Call (914) 771 7711
Our Work
In negligence, slip and fall, construction accident, personal injury and car accident cases, we obtain substantial monetary compensation for clients suffering from bodily injuries, pain and suffering, and loss of enjoyment of life. Contact Us at (914) 771 7711
Our Experience
Our experienced accident lawyers protect the rights of innocent victims and can get you the results you deserve.
If your injury resulted from the negligence of someone else, you might be entitled to money damages to compensate you for your suffering.
Judges Have Cited Our Cases
Weekends Sacrificed to Win Cases
As discussed in the previous post, recently a defendant who had slammed his bread truck into the rear of our client's automobile, causing physical injuries to her, filed a written motion requesting the court dismiss the lawsuit on the grounds that, even though my...
read more
Call Us Now (914) 771 7711