Los abogados de Martin & Colin, P.C. han cosechado un gran historial de éxitos en muchas áreas de actividad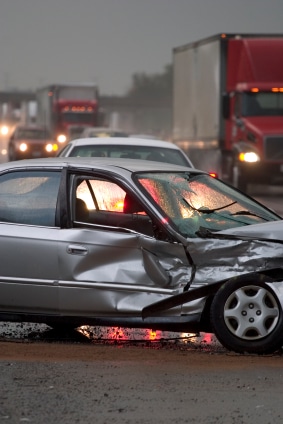 Llevamos una extensa variedad de asuntos legales, entre los que se incluyen: defensa criminal, transacciones y litigios de propiedades; asistencia en los negocios y los asuntos laborales; demandas por daños personales y derechos civiles; planificación, administración y litigios en propiedades; así como asuntos familiares y matrimoniales.
También somos proveedores de unos servicios legales de calidad para negocios de todas clases y tamaños. Por ejemplo, hemos incorporado entidades lucrativas y no-lucrativas.; hemos negociado acuerdos con fabricantes, proveedores, negociantes y distribuidores; y hemos llevado a cabo quejas comerciales con éxito, incluyendo juicio.
Litigamos en nombre de personas o pequeños comercios, aunque también hemos representado a municipalidades, oficiales y a una de las 50 mayores compañías del país. Los abogados de Martin + Colin, P.C. han obtenido numerosos éxitos en las siguientes áreas legales:
accidentes de coche, camión o moto

demandas por negligencia

daños en obras de construcción y otros lugares de trabajo

posesión de drogas, conducción bajo los efectos del alcohol, violación de la libertad condicional

procesamiento criminal malicioso

transacciones y litigios de propiedades inmobiliarias

demandas de los derechos civiles

planificación inmobiliaria

administración y litigación

derecho mercantil

litigación comercial

asuntos legales matrimoniales y de familia

negligencias médicas

conducta policial impropia
Call Us Now – (914) 771 7711
Martin + Colin, P.C. es un despacho de abogados de éxito del Condado de Westchester, en el Estado de Nueva York, que representa a clientes tanto en las cortes federales como del estado a lo largo de toda el área metropolitana de Nueva York. Defendemos una extensa variedad de litigios entre los que se incluyen: casos de demandas por lesiones y negligencias médicas; defensa criminal.
The experienced lawyers at Martin + Colin, P.C., headquartered in White Plains, handle unlawful search and seizure claims, false arrest cases and lawsuits alleging violations of civil rights.  If you have had your civil rights violated, Martin + Colin, P.C. may be able to help. Please call (914) 771 7711 or email using the 'Contact Us' form on this webpage.