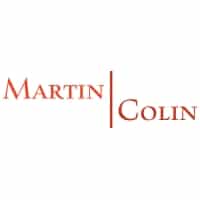 Martin + Colin, P.C. es un despacho de abogados de éxito del Condado de Westchester, en el Estado de Nueva York, que representa a clientes tanto en las cortes federales como del estado a lo largo de toda el área metropolitana de Nueva York. Defendemos una extensa variedad de litigios entre los que se incluyen: casos de demandas por lesiones y negligencias médicas; defensa criminal; derechos civiles y…  [Leer más…]
Un juicio en la corte federal con jurado popular en el que participaba una de nuestras socias, Lisa Colin, fue retransmitido en su totalidad a través de Court TV. Lisa Colin también ha sido co-autora de un artículo sobre temas legales que fue publicado en la revisión de ley ambiental de la Universidad de Derecho de Pace.
Otro de nuestros socios, William Martin, ha obtenido dos victorias legales que fueron destacadas en el titular de la portada del periódico New York Law Journal.
Durante más de dos décadas, los abogados de Martin + Colin, P.C. han luchado por los derechos de las víctimas a través de la expansión de las leyes existentes y el establecimiento de nuevas leyes en muchas áreas de la vida.
Hemos tenido éxito en la expansión de la Ley Federal de Discriminación de las Embarazadas para poder también proteger a las mujeres que no están embarazadas, y en la expansión de del título federal IX para proteger a las estudiantes del acoso sexual en las aulas. Entre otros éxitos, nuestros abogados obtuvieron un gran victoria para los estudiantes universitarios que fue publicitada internacionalmente por los medios de información más importantes, entre otros el ABC News, el New York Daily News, el New York Post y el Dallas Morning News; también por publicaciones especializadas como el Chronicle of Higher Education; y por otros periódicos locales de Lawrence o Kansas, hasta el Independent (versión irlandesa) y el Tribune of Chandigarh, en la India.
Si necesita un abogo para su caso, llamenos! (914) 771-7711
The injury lawyers at Martin Colin, P.C., headquartered in White Plains, New York, handle accident claims, negligence and personal injury cases.  If you have been hurt in an accident due to the negligence of another person, our attorneys may be able to help.
Please call (914) 771 7711 or email using the 'Contact Us' form on this page.